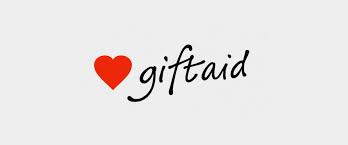 Gift Aid and why it matters to us
Why is Gift Aid so important to The Big Help Project and how you can increase your donation without any additional fundraising effort !!!
If you are a UK Tax payer and make a donation of your own money to The Big Help Project, with your permission we can claim tax relief and that means for every £1 you donate, our charity gets £1.25 or for every £100 you raise for us, we get £125 and put simply that means we get to help feed two more families for your £100.
How good is that !!
You just need to complete a simple form, available from our fundraising team, along with your donation. But so many people do not seem to know about Gift Aid and the difference it can make to those in need of our support. So what's it all about ? Gift Aid is a government initiative that allows donations given to charity to be tax effective. When you give your permission by completing a simple Gift Aid declaration form, we can claim the tax back on your donation. This means that for your £20 donation, The Big Help Project will actually receive £25
Here is more information on how gift aid operates, it's not complex and really increases the value of your support.
Am I eligible? If you are a UK tax payer, YES and that's even if you are not employed, you are still eligible if you are paying tax on any of the following:
Personal or occupational pension;
Stocks and shares;
Rental Income;
Bank and building society savings accounts and Overseas and UK investment dividends.
There are some rules but they are not too tough. So, in line with HMRC rules, certain donations are NOT eligible for Gift Aid. If your donation falls into any of the following categories, Gift Aid shouldn't be claimed:
1, Donations made by anyone that is not a UK taxpayer;
2, Donations made on behalf of someone else or a group of people – you may collect money from your friends & family and then made via what's known as a 'bulk donation'. Even if they are UK taxpayers, the donation is not eligible.
3, Donations made in return for something – For example, you are making a donation in return for a ticket to attend an event, or a raffle ticket.
4, Donations made on behalf of a company – you can only make Gift Aid declarations on your own taxpayer status when spending your own money. However, the company can claim tax relief on the donation when donating directly to the charity;
Note, if you are part of a team, a group etc all fundraising for us HMRC needs…..We really MUST HAVE a Gift Aid declaration from each of the donors contributing to the collection or we won't get that extra money;
Are you a higher rate taxpayer?
If you pay tax at a rate of 40% or above, you can claim the difference between the higher and basic rate on your donation. Do this through your Self Assessment tax return by asking HM Revenue and Customs (HMRC) to amend your tax code
The easiest way to find out more about Gift Aid ?
is to get in touch with Michele Duckworth
by email : michele.duckworth@bighelpproject.com
or call on 0151 482 6089